We're back! It's been a while, but we wanted to take an episode to talk about some of the cinematic announcements made at SDCC 2017.
We recorded in a small room in Atul's basement and so the recording sounds echo-y. I did what I could, but unfortunately I'm not as good a sound editor as I'd like to think I am.
Also, below is a picture of us with Kevin Grevioux (Raze) from the Underworld films at New York Comic Con circa 2010. Why did I post this picture? Just listen and you'll see! For scale, I'm 6'1″. He's a big fella.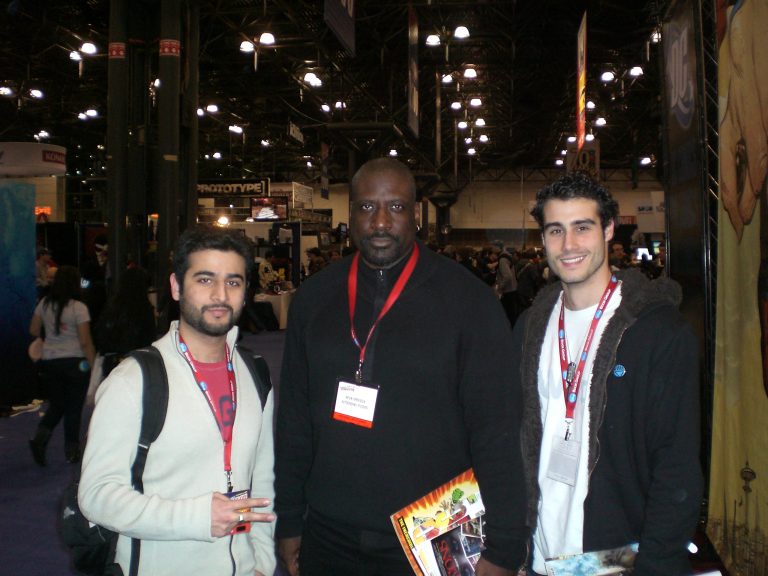 Topics Discussed:
Boss Battle: A bunch of topics around SDCC 2017 including:
Bonus Round:
The Library!!! Yes…that place with books, and stuff. Not all are built equally, but they are a wealth of content, stories and history, so take advantage of your local Library! And don't dogear those pages!
Podcast: Play in new window | Download
Subscribe: Apple Podcasts | Google Podcasts | Stitcher | RSS